Certification
MedCareProfessional – our name is our vocation: We take the delivery of highly professional care seriously.
Numerous national and international certifications are self-evident proof of our high standards, offering security to our clients and spurring our own efforts.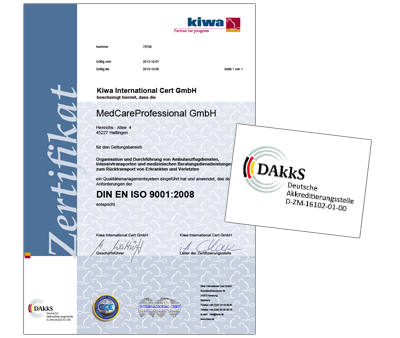 Certificate DIN EN ISO 9001:2008
Organization and implementation of ambulance flights, ICU transports and medical consultancy for the repatriation of ill or injured patients.
Certification EURAMI European Aero-Medical Institute